---
At the beginning I wanted to have a system that could update my position on a map automatically. And now, after filling this gap with tracking via Iridium, E-mail and AIS, I am developing other systems. It's kind of my geek side.


So now, Skipperblogs supports now position update via the Telegram messaging app. After pairing your account with the Skipperblogs bot, you can send your position in a Telegram message and it will automatically update your position on the map.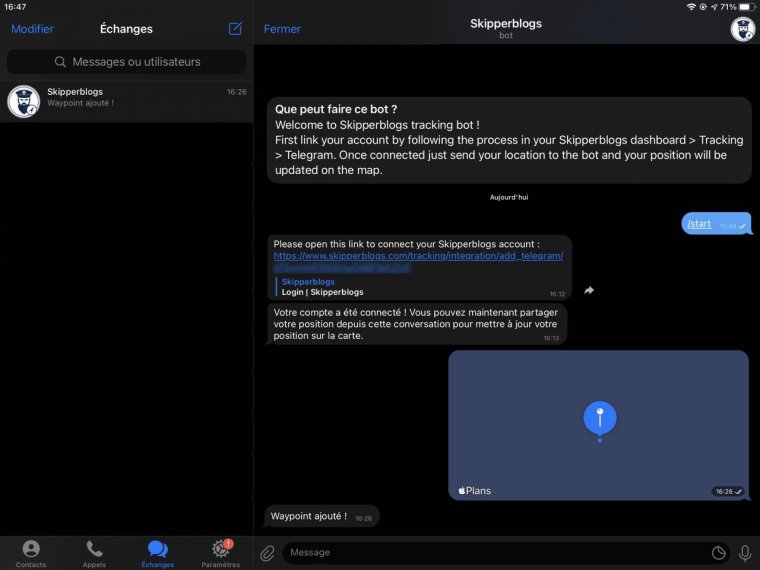 In your Skipperblogs dashboard, got to Tracking > Telegram in order to enable and configure tracking via Telegram.
If you have ideas and wishes about a position system you use to report the position of your boat, please contact me !
---
---